Payments giant Paytm files for a $2.2 Bn IPO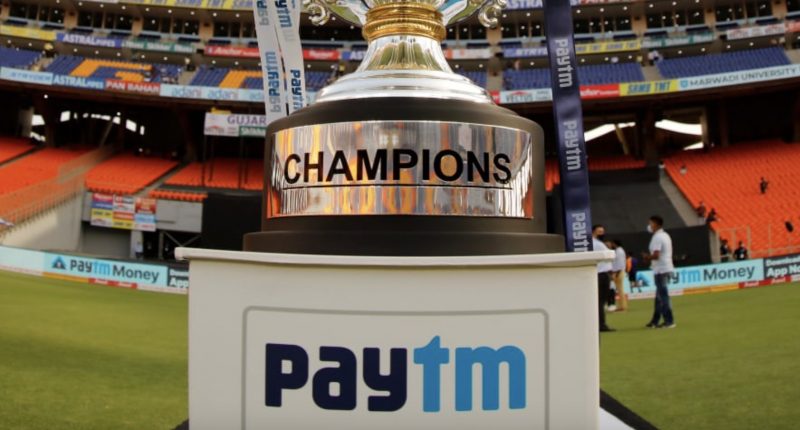 Well, the day is finally here. After months and months of speculations and new reports emerging every few weeks, Paytm, one of the biggest startups in India, has finally filed for an IPO. The company aims to raise $2.2Bn in its first rendezvous in the public markets.
Out of this, $1.1Bn will be through an issue of new shares, while the other half will be through an offer sale.
If you have been living under a rock and don't know what Paytm is, let us help you. Paytm is, as mentioned before, one of the biggest startups in India, and a massive contributor to the digital revolution in the country. The company, which operates a payments system, offering services like mobile wallet, UPI, fee and bill payments, ticket bookings etc. has over 333 million customers. While that in itself is super impressive, it's the fact that 114.3 million of these are also annual transacting users that makes Paytm the giant that it is.
It has also onboarded over 21 million merchants on its platform, even in the face of tough competition from the likes of Google Pay, PhonePe and others.
Talking about other platforms, Paytm has had to transform over the year, and while it was launched as a mobile wallet in 2009, the advent of UPI forced the company to rethink its offering. The mobile wallet side of the business, while still active, is just a part of the many services that Paytm now hosts. The platform has incorporated UPI into its list of offerings as well, and while it is not a market leader, its deep presence in the market is nothing to shrug at.
Today, it has become sort of a super app, with its own e-commerce marketplace. It also sells insurance and digital gold, and allows users to book tickets right on its platform.
For more information, the company shared a picture with market regulators, which we have attached below.
Paytm's IPO, set at $2.2Bn, will become the biggest event in the Indian startup culture for the year, surpassing Zomato, which opened up its own IPO on 14th of this month. The company set out to raise $1.3Bn, and was oversubscribed in just a few hours of trading.
Thus, if Paytm's entry into the public market is anything like Zomato's, the payments giant is about to host a path defining event for the Indian market, which could pave the way for others in the payments business to also open up to the idea of an IPO.
Source: https://thetechportal.com/2021/07/16/payments-giant-paytm-files-for-2-2-bn-ipo/
Department of Information Technologies: https://www.ibu.edu.ba/department-of-information-technologies/